Deprecated: Unparenthesized `a ? b : c ? d : e` is deprecated. Use either `(a ? b : c) ? d : e` or `a ? b : (c ? d : e)` in /home/pepperdecks/domains/bryston.nl/public_html/administrator/components/com_zoo/framework/data/parameter.php on line 84

Deprecated: Function create_function() is deprecated in /home/pepperdecks/domains/bryston.nl/public_html/administrator/components/com_zoo/tables/category.php on line 212

Turntables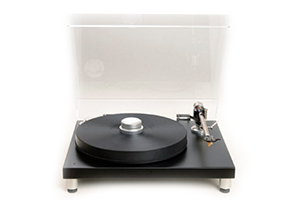 While vinyl is making a comeback, Bryston decided to make this medium even more spectacular.
Deprecated
: The each() function is deprecated. This message will be suppressed on further calls in
/home/pepperdecks/domains/bryston.nl/public_html/media/zoo/applications/product/templates/uikit-custom/_items.php
on line
26
Witness the first ever turntable from Bryston. The fresh quality only vinyl can offer asks for a high quality turntable. With the BLP-1 we now have one.
The BTP-1 is specifically designed as power supply for the BLP-1 turntable. This pulse width modulator softens the resonance and makes sure the turntable spins at an accurate 33 1/3 or 45 RPM rate.